Lord Browne: 'On 1 May 2007 my world crashed, everything changed overnight'
Lord Browne was forced out of one of the biggest jobs in Britain after scandal hit in 2007. Now, the former BP chief is back.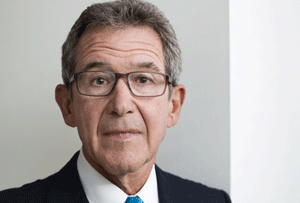 Was it really seven years ago? Lord Browne thinks that was when we last met formally - we've seen each other since at the occasional party or dinner - but that would seem about right: 2006.
Then he was CEO of BP. The following year, in May, he was gone; forced to resign after his attempts to prevent his gay relationship becoming public were revealed.
Back then, his office was a grand affair. There was a feeling when visiting him that the entire BP headquarters, indeed the whole company, had been crafted in his own image, from the frock-coated security guards to the vast, art-adorned lair that was his.