Lord Browne: 'There's only one openly gay CEO in the Fortune 500...There has to be more'
YOU LIVE & YOU LEARN: Lord Browne of Madingley, former CEO of BP, on being outed, resigning and why being a leader makes you public property.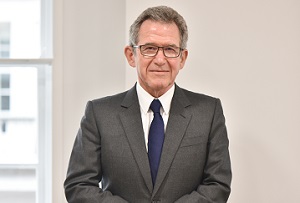 ---
I started my life on ships and planes. My father was a British Army officer who later worked for Anglo-Persian Oil [now BP] so we were constantly travelling. After much resistance from my mother, who thought the idea of boarding school was primitive, I was sent to study at King's Ely in Cambridgeshire. I couldn't stand it. I hated the regimentation and I was teased.
I studied physics at Cambridge and considered staying on to do academic research. But my father, a very practical man, told me I had to get a 'real' job. I joined BP as a university apprentice in 1966 and learned my trade as a petroleum engineer in Alaska's frozen tundra.