Lord Davies: Some chairmen are prehistoric monsters
You live and you learn: Lord Davies, city grandee and diversity champion, on encountering stubborn chairmen, making the move into politics and why the UK should stay in the EU.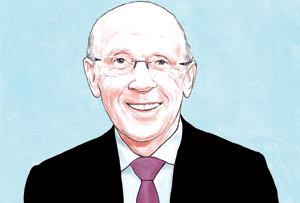 When I started the review into women on boards, some of the chairmen I met were prehistoric monsters. When you're five foot five from Abersoch and bald, you're not necessarily going to make the biggest impact. But there has been a transformation within companies. Two years ago, 20% of the FTSE 100 had never had a woman executive; now we're at 5%. The challenge is to get more women into the pipeline.
Becoming a trade minister was one of the best decisions I've ever made. I was out of my comfort zone, but I loved it. Living in Singapore and Hong Kong was also one of the best things I've done. In fact, I wish I'd gone straight from university. Asia has great opportunities.
Welsh was my first language - I never used to speak much English. I came from a very close family with strong values. My father was a banker and my mother was an entrepreneur. We were a seafaring family so it was no surprise that many years later I went overseas.