Lord Myners: The Labour party is uncomfortable with business
You Live and You Learn: Paul Myners, City grandee, Labour peer and former M&S chairman on getting his first break, why Labour needs to be closer to business, and where M&S is going wrong.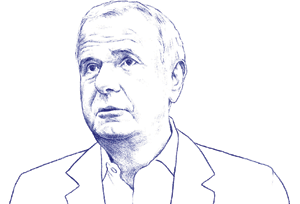 I've always been something of an outsider - a jack of all trades, master of none. I have worked in everything, from electricity generating to mobile telecoms, teaching, real estate, banking and newspapers. The Rothschilds gave me my break in the City, making me head of their Hong Kong business aged 28.
I've got this rather liberal social conscience that came from my mother. She was a hairdresser and a very significant influence, who encouraged me to pursue education. My father wanted me to stay in Cornwall and work in the docks.
That conscience is why I never feel comfortable with people who are only interested in making money. I've done things like chair the Low Pay Commission. I often take business people round prisons to show how awful they are. You're more likely to leave prison with an addiction than to arrive with one.