Love Home Swap acquires rival in boost to global ambitions
The 'sharing economy' start-up bought Dutch firm HomeForExchange and now has access to 100,000 properties worldwide.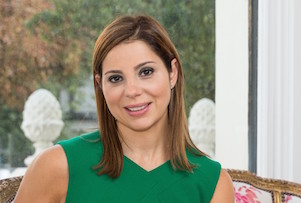 We've run into a bit of trouble when it comes to the sharing economy. The increasingly popular term has faced a bit of a backlash from BlaBlaCar co-founder Nicolas Brusson, who said it has been 'really abused'. He's a bit irritated that Uber keeps sneaking under the sharing economy umbrella.
Debbie Wosskow, founder of the industry's trade body, Sharing Economy UK (SEUK) and Love Home Swap, a start-up allowing paying subscribers to exchange homes, isn't quite so hung up on it. 'We've got to call ourselves something - as long as it's referring to a group of people making money from the assets and skills they have already, I'm not that bothered,' she tells MT, adding that a bigger concern for the sharing economy is making sure regulation is effective and fair.
Her focus is understandably elsewhere since her business has just acquired its biggest rival, Dutch firm HomeForExchange and is now the dominant player in the market. The deal, which is reportedly valued in millions of pounds, has established Wosskow's company as the largest home sharing group, with access to 100,000 properties worldwide. 'Our nearest competitor has 50,000,' Wosskow points out.