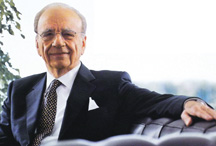 Lovers' tiff between Cameron and Murdoch?
Quote of the day: 'I think we can say, on the basis of @rupertmurdoch's overnight tweets, that any fondness he had for David Cameron has gone.' BBC business editor Robert Peston reads between the lines (or not) as Murdoch splutters, 'Cameron should have just followed history and flogged some seats in the Lords, if they still have value! precedents [sic] of centuries' on Twitter. Murdoch's outrage follows a report in the Sunday Times alleging that donations buy dinner with the PM in No. 10.
Published: 26 Mar 2012
Last Updated: 09 Oct 2013
Find this article useful?
Get more great articles like this in your inbox every lunchtime