Low-skilled youths bear brunt of job crunch
Ahead of the latest unemployment figures, some grim statistics about the recession's impact on the young...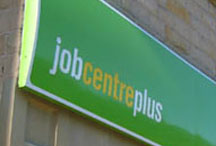 The huge dent in graduate employment prospects as a result of the recession has been well-attested. But according to new research from the FT, the impact has actually been even worse for those young people who don't make it to university. Apparently, a greater proportion of non-graduates are out of work now than after either of the last two recessions. This could be storing up some serious social problems. And perhaps the worst news is that this trend seems to have started in 2004, during the boom - so it's not as though it will necessarily go away as the economy recovers...

Youth unemployment is currently running at about 17% - much worse than for any other demographic group, but about the same level as it was in previous recessions. That's also true of graduate unemployment (which peaked at around 11%). But according to the FT's analysis, the unemployment rate among those with only A-levels, or with no A-levels at all, was much higher than in previous recessions (at about 15% and 27% respectively). What's more, the proportion of NEETs (young people not in education, employment or training) has jumped to 17.5%, an increase of about 40% since before the recession.

There are all kinds of potential issues with this, of course. If young people (particularly the unskilled) can't get onto the jobs ladder, there's a chance they never will - since the longer the problem persists, the more intractable it becomes. Most discouragingly, the FT suggests that a third of the rise in youth joblessness happened before the recession, for reasons that aren't entirely clear. So this isn't a problem that will disappear of its own accord - a change of tack is clearly required.

One possible answer to this lack of skills is more vocational courses. Not everyone's convinced by the current system: back in September education secretary Michael Gove said the offering had 'lost its way' under Labour and was peddling easy 'pseudo academic' courses to get up the league tables. But a crumb of comfort comes from a new study by London Economics, which has looked at the employment rates and earnings for people taking vocational courses.

The consultancy found that school leavers who get a BTEC on top of their GCSEs are more likely get a job, and will earn more over the course of their careers (which is also a boon to the Exchequer in terms of increased employment rates and tax contributions). OK, so the study was commissioned by Pearson, which runs BTEC courses, so there's a degree of self-interest. But the study is still a timely rebuttal of those who argue that vocational qualifications aren't worth the sandpaper they're written on.
Although they can't be expected to solve a problem of this magnitude all by themselves...