Luke Johnson: Calling local cider producers - want a new investor?
The serial entrepreneur is back clubbing again and he thinks it's worth taking a punt on cider.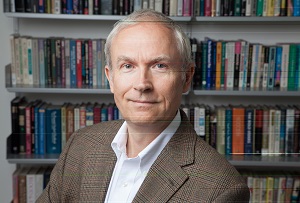 I have returned to my old stamping ground after 35 years: I have gone back into the nightclub business. I started in Oxford in 1980 at a dive called Scamps where we hosted one-night events, and relied on Tainted Love and Don't You Want Me to keep the students grooving. It gave me a taste for the entrepreneurial life. Now I have re-entered the fray by becoming chairman of a business called Eclectic Bars, which operates around 20 venues across the country.The industry has changed a lot.
It has shrunk in the face of competition from pubs with later opening hours, the smoking ban, and a sharp decline in the amount of alcohol being drunk by young people. According to the Association of Licensed Multiple Retailers, the number of nightclubs in the UK has fallen from 3,144 in 2005 to 1,733 this year
The public still like going out and dancing, but the sector is battling rising costs like security and music licensing, while losing much of the lucrative entry money, which used to be charged on the door. My latest engagement is an attempt to revive a company, which has suffered a tough time since it went public. Once upon a time I would have known the music and what made a place tick: now I have to rely upon my operating partners. I may be able to make use of a new book called Life After Dark: A History of British Nightclubs & Music Venues, by Dave Haslam. Its 390 pages should teach me something.