Luke Johnson: The chaos at the BBC over the Savile affair is bad for Britain
As the media dinosaur suffers, the chairman of Risk Capital Partners asks whether anything remotely as good can take the BBC's place.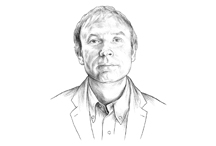 The chaos at the BBC over the Savile affair and the departure of the director-general are bad for the traditional media industry - and probably for British citizens.
It may have been the internet that disclosed the name of a senior Tory who was wrongly accused of paedophilia but it was a regulated broadcaster that paid the price. As the newspapers and TV companies tear each other apart - first phone hacking, now this - the digital revolution continues apace. Advertising spend drains steadily from the legacy outlets - the press, television and radio - and the BBC's reputation fades because it must live up to impossible standards that the online world ignores. But as the media dinosaurs suffer, will anything remotely as good take their place?
But it was ITV that transmitted the documentary that actually broke the latest scandal - an ITV that almost never commissions investigative documentaries any more because it cannot justify them economically. This was the network that used to show World in Action, one of the great documentary series and one that held many in politics and business to account.