Luke Johnson: Entrepreneurs ignore the past at their peril
Too few people heed the lessons of previous boom-and-bust economic cycles.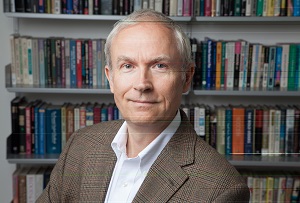 I started writing a regular column for Management Today a decade ago. Much has happened in the business world since then, but there are some basic truths which do not change. Experience over the years has demonstrated to me that the success or failure of companies is determined by their people, and that most of their behaviour is dictated not by facts but by emotions.
At heart, human behaviour in the commercial world is a contest between fear and greed – even in the digital age. Business cycles are the product of these extremes of pessimism and optimism. At the bottom of a bear market – such as the recession of 2008/9 – confidence is depleted, investment is scarce, and the news appears unrelentingly bad. At the top of a bull market, projections and budgets are soaring to the sky, valuations are stratospheric, and greed conquers fear.
Years ago, I read a marvellous, long out-of-print book called The Funny Money Game by Andrew Tobias. He wrote it when he was just 23. It describes how he was employed as a fresh graduate by a high-flying public company called National Student Marketing Corporation, and experienced a surreal journey as the shares rocketed up four-fold on the back of the Go-Go Wall Street market of 1968, enjoying a P/E multiple of over 100. In due course, the bubble popped, the whole facade collapsed and the author's boss went to jail.