Luke Johnson: The head office disease
The chairman of Risk Capital Partners on why company HQs can be a drag on the business and why schools and universities have barely started to exploit digital's potential.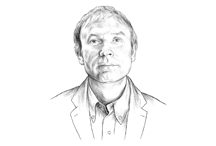 Is a head office the heart and soul of a business - or the fatal enemy of progress? For a lot of firms I see, it can easily become the latter. This disease can infect any organisation with remote branches - retailers, restaurants, even distributors and manufacturers with multi-site facilities. Those at the HQ can lose touch with customers and forget what life is like at the coal face.
Gradually, the centre becomes an overhead, not a benefit. Activities there are an end in themselves, rather than a support to the places where sales and delivery are actually happening. The brain sucks the life out of the limbs, disaffection grows, and eventually the entire structure falls apart.
Part of the difficulty is that modern business requires so many administrative functions - IT, accounting, HR, training, legal, property, procurement, R&D, marketing, planning - the list is almost endless. There is always justification to take on extra executives to handle roles at the nerve centre. Somehow those hires get made, even when staff are short on the ground.