Luke Johnson: Mad Men is spot on about US capitalism
The chairman of Risk Capital Partners belatedly becomes a Mad Men disciple thanks to its juicy material about business.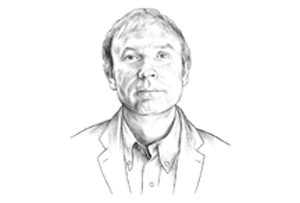 Belatedly, I have become a Mad Men disciple. It is perhaps the best TV series ever made about American capitalism.
This is not simply because of the quality of the scripts or the acting. It is because advertising has always been so symbolic of modern free enterprise, and it provides such juicy material about the business of business.
Moreover, the 1960s were the peak of US industrial might, innovation and influence. The annual, average per capita real growth rate was 2.8% in that decade: in the 2000s it was just 0.2% in the US. No wonder the characters exude an air of confidence and optimism.