Luke Johnson: What makes us tick?
How Gatsby helps the fretful entrepreneur; the British Growth Fund is a dud - what UK plc needs is angels; the power of offline social networking - aka a good dinner.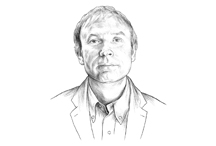 I spend most of my working time in the company of entrepreneurs and I remain fascinated by their motivation and character. What drives them? How do they handle disappointment? When are they satisfied? What gives them their relentless self-confidence? But I suspect even apparently bullet-proof bosses have their moments of doubt - I know I have plenty.
They say that four in the morning is the bleakest hour of all. It is when you are most alone, the world is darkest and all your fears seem so much worse. At moments like that, I imagine every budget is missed, every bank covenant is broken and every company I own is heading for bankruptcy. And if all the decades of effort really end up worthless, will I have the energy and the confidence to pick up the pieces and start again?
Such a lively sense of paranoia is not altogether a bad thing. We live in treacherous times - it can pay to think about the downsides. Inflation is rampant, credit is tight, interest rates are heading up; meanwhile, consumers are broke, competition is ferocious - and if all that doesn't kill you, then regulation and taxes will. So why bother?