Luke Johnson: Self-employment isn't bad - and London is the best city in the world
Young people have rejected the left-wing old guard's pessimistic outlook on starting a business.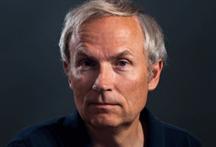 This summer, the left-wing British newspaper the Guardian reported in gloomy style that self-employment in the UK had reached the highest level since records began 40 years ago. Rather than celebrate the fact that the number of people who choose to be their own boss has doubled from 8.7% of the population to 15% – more than 4.5 million people – since 1975, it featured critical remarks and articles from those who oppose the idea of self-employment.
A union spokesperson and a think-tank scribe were quoted mourning the passing of traditional jobs in large organisations – mostly big companies and the government. They and the Labour party prefer a society where the vast bulk of the working population are yoked to giant institutions; they fear and despise the freedom and independence that working for yourself can bring.
Fundamentally, these representatives of the left are pessimists who harbour a nostalgic view of the world. They prefer the statist perspective, where an all-powerful Big Government runs as much as possible. They distrust change and technology, because it sometimes does away with unionised jobs, as with the London Underground, where the antediluvian RMT union fights tooth and nail to resist progress and protect its privileges, all at the expense of the travelling public.