Luke Johnson: Sky-high fees need to fall
An investigation into excessive booking fees for concerts is long overdue; we need a more robust approach to fake injury claims; it's a vintage time for films about business.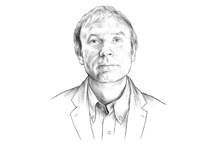 Which is the most hated brand in the US? Fast Company magazine claims it is Ticketmaster. It sold 120 million tickets, worth $8bn last year and is now owned by Live Nation Entertainment, a giant concert promoter, venue operator and artist manager. It has a near monopoly and is the villain in Josh Budnick's new book, Ticket Masters - The rise of the concert industry and how the public got scalped (ECW Press).
Why do so many people resent Ticketmaster? Because the basis of its business is a ruse - it charges an excessive levy to handle ticket sales. This commission comes with many names - a 'service charge', 'processing fee', 'booking fee' and so on. But it all boils down to the same - additional cost to the customer for almost nothing. The true costs of organising, printing, emailing or posting a ticket are very modest - but the extra fee often amounts to 10% or more of the ticket's face value. And customers are rarely told of this surcharge beforehand.
I would like the Competition Commission and Office of Fair Trading to carry out a detailed investigation into the Ticketmaster/Live Nation empire. It inflates the price of tickets to the public and is insufficiently clear as to their true cost.