Luke Johnson: Stay lean, keep learning
Johnson's biggest regret? That he never went abroad to work.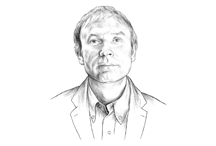 Next month I reach my half-century. Overall, it has been a good journey so far, but if I have one regret it is that I have never lived abroad. The experience would have surely broadened my horizons. In the global economy of 2012, you cannot afford to be too parochial - and I sometimes fear that this is exactly what I have become.
I occasionally think about taking a sabbatical and having an extended break in New York, say, or Hong Kong, perhaps. And, of course, while there I would scout around for business opportunities. But then real life interrupts this daydream: the existence of family, friends, work, home and so forth. Over the years, commitments mount up - and to disappear for many months would involve endless numbers of broken promises.
But I'm making excuses for my cowardice. I have become far too comfortable here in London, and this is a threat for anyone with ambition. The challenge is to keep learning and, as Steve Jobs said, 'stay hungry' - even if you remain in one place.