Luke Johnson: The thrill of the chase
Luke Johnson hunts down a good deal; and discusses why restaurants are becoming the career of choice for graduates.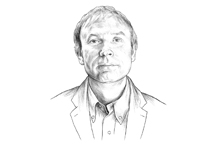 It appears deal season is upon us. I have been busier pursuing possible investments in recent weeks than for a long time.
Of course, it may all end up being a waste of effort: every proposition could turn out to be a dud, or we might get outbid by bullish rivals on each occasion.
But I travel hopefully. For the truth is that it is hard to match the adrenaline rush of a new venture, the possibility of capital gain - as well as the risk of loss. In a way, the frantic chase is a mug's game, because much of your energy is expended on projects that come to nothing. And the more ambitious you are, the more likely it is that you fail to capture your prey and walk away empty-handed.