Luke Johnson: Trade Unions are stifling New York
The Big Apple's trade unions are pushing up the cost of doing business, serial entrepreneur Luke Johnson says. He also argues that the standard fee model for legal firms should be abolished.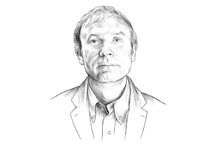 I recently went to New York, as ever a metropolis bursting with signs of free-market capitalism. But there were also constant reminders that it's a union town too. I went past the location of our ill-fated Belgo restaurant on Lafayette Street where we lost almost $5m some years ago. We made the mistake of building it using a non-union construction crew, and as a consequence the site was picketed. This included militants sticking a 20-foot inflatable rat outside the entrance. Not exactly a welcome mat for prospective diners.
Later, I met a theatre impresario who told me about a show he produced in both the West End and on Broadway. In London it took three people to handle costumes, casting and management. In New York it required 13 people to do exactly the same tasks - the minimum complement, according to trade union diktat. No wonder staging a musical there costs about five times as much as the equivalent production here.
I also talked to a local hotelier who explained the nightmare of dealing with unions in the hospitality industry. He has hotels where everyone from waiters to chambermaids to bellhops enjoys collective bargaining rights. Unsurprisingly, the wages bill in his hotel restaurants runs to 40% of revenue - despite the propensity for New Yorkers to dispense generous tips - which the servers keep in full. The comparable labour figure here is nearer 30%. Returns for the owners of such establishments there must be miserable.