Luke Johnson: Turning bust into boom
The serial entrepreneur on turning businesses around, and why he's dreading the Olympics.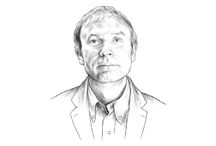 I am appalled and fascinated by insolvencies. I have bought a number of companies out of administration over the years, and the process is usually a mixture of chaos, opportunity and tragedy.
As I write, I'm awaiting a call from an administrator to tell me whether our bid for a bust business has succeeded. Typically, little guidance is given to buyers as to price; there is almost no chance to do any due diligence, and certainly no warranties are ever supplied to acquirers. The entire sequence unfolds in days, not weeks, and all the insolvency practitioner really wants to know is that your cheque will unquestionably clear. There is no time for spurious buyers who don't have the cash.
This means that, unless you're an insider, knowing when to strike and how much to pay is very difficult. Inevitably, firms that go bankrupt have problems, yet the information available before you make an offer is normally superficial - so how is one to plan the turnaround?