Luke Johnson: Why cards do the trick
A stylish business card still stands out, even in this digital age; fledgling entrepreneurs need role models; some pro-business MPs I like the look of.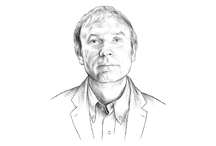 On New Year's Eve, 1980, my future was hanging in the balance. I was DJ-ing at the Chelsea Arts Club while at university, unsure if I wanted to pursue my medical studies. A smartly dressed fellow my age introduced himself, explained that he was his own boss running a printing firm - and presented me with his business card. Now that impressed me - better than a stethoscope any day.
Ever since then, I've had something of a fetish about business cards. I have a collection of virtually all the cards I've ever ordered - from our Groove Thang mobile discotheque of decades ago to my Risk Capital Partners cards of the present day. This is the era of always-on electronic communications, yet they remain a very handy, elegant tool. I rarely leave my office without them. They mostly cost little but can say a lot and can deliver a lasting impression whenever you exchange them.
And business cards have entered the digital age. Moo.com is very much a global online success story, but is actually supplying good old-fashioned business cards - a device first invented in the 17th century as a calling card for visiting aristocrats. In my mind, they remain a small symbol of status and professionalism.