Luxottica not seeing clearly as it loses second chief exec in two months
The Ray-Ban maker's founder Leonardo del Vecchio is tightening his grip. Investors are not impressed.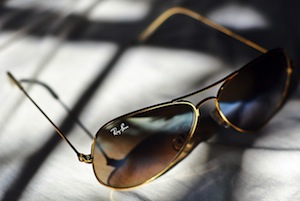 Luxottica, the world's biggest eyewear maker, is saying goodbye to its second chief executive in as many months as Enrico Cavatorta is set to resign just 40 days after taking on the top job. The Italian company, which owns the likes of Oakley and Ray-Ban, is 66% owned by founder Leonardo Del Vecchio, who has been reasserting his presence after stepping away from managing the company a decade ago.

Del Vecchio's newly created governance structure has faced criticism by analysts for being overly complicated. Since returning to the frontline he has decided to implement a structure of two co-CEOs, one responsible for markets and one in charge of corporate functions.
Cavatorta was set to take the latter role before his departure, and would have handed over responsibility for markets to a new co-CEO had he remained. These joint chief execs would report to an executive committee headed by Del Vecchio himself as chairman.
It is thought that Cavatorta's much-celebrated predecessor, Andrea Guerra, left the company after a successful 10-year stint because of his concerns over the plans. There were also reports of tension in the company following an agreement for Luxottica to distribute fashionable versions of Google Glass.