Lyft forges anti-Uber axis
Uber is reportedly looking for another $2bn in funding as its international rivals form a global pact.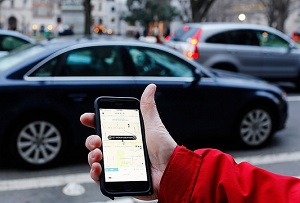 It's Uber vs alles in the taxi world. Alongside resistance from entrenched incumbents and their regulatory cronies, Uber also has to contend with local rivals, many of which are more advanced in their respective territories. Now four of those competitors have formed an alliance to take on Uber worldwide.
US ridesharing app Lyft announced a partnership with Chinese market leader Didi Kuaidi a few months ago, and now India's Ola and southeast Asia's GrabTaxi have joined the team. Travellers will be able to hail rides in any of the other firms' countries through their home nation's app, without having to worry about language barriers or paying in a foreign currency.
Having opponents gang up on you is a disconcerting experience at the best of times and Uber's rivals may get a boost in ride numbers from tourists and business travellers, but it's hard to see how that could be decisive.