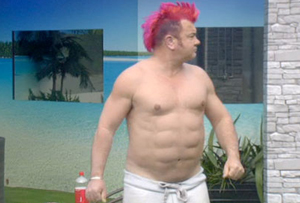 Lyons gets serious
Quote of the day: Pink-haired paparazzo Darryn Lyons might be best known for the surgically-enhanced 'six-pack' gut he proudly displayed in the Big Brother house, but it seems he still reckons he's got one or two nuggets of wisdom to dole out. 'You have *3* choices in life. You can watch things happen, make things happen, or wonder what the hell happened' the BIG Pictures founder tweeted this morning. Er, quite...
Published: 06 Feb 2012
Last Updated: 09 Oct 2013
.
Find this article useful?
Get more great articles like this in your inbox every lunchtime