M&S shares tumble after delivery delays
Some customers have been left waiting weeks for their Christmas orders after Black Friday backlog.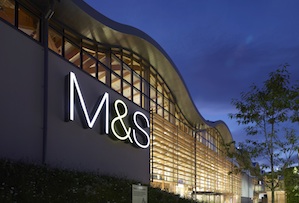 If there's one thing retailers need to get right in the run up to Christmas, it's delivery. Now used to the intoxicating speed of Amazon Prime and click and collect, today's customers don't like to be kept waiting – especially for their festive food shop.
Unfortunately, online customers of M&S face a nerve-wracking run up to December 25th as it emerged last night that Britain's most iconic retailer is struggling to deal with a backlog of orders caused by Black Friday.
Some customers have been kept waiting for as long as two weeks, so-called next day deliveries have been taking as long as two or three days and the retailer has totally withdrawn next day delivery for collection in-store.