What Machiavelli could teach Thomas Cook about apologies
The travel operator expresses remorse over children's deaths in Corfu, but neither the parents nor investors seem to have accepted the apology.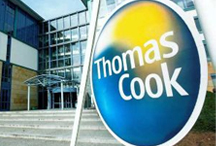 In The Prince, medieval sage and schemer par excellence Nicollo Machiavelli cautioned against responding to unrest in a piecemeal fashion. A ruler, he said, should crush nascent uprisings with immediate brutality, and later show mercy. That way, they would always be feared for the former while still loved for the latter.
Sadly, Machiavelli didn't give specific advice to 21st Century travel businesses confronted with PR maladies, but the broad principle applies: it's probably best to rip the plaster off now than let the wound fester.
Thomas Cook is a case in point. In 2006, the Shepherd family's two children died while on a Thomas Cook holiday in Greece, as a result of a faulty boiler leaking toxic carbon monoxide. A Greek court convicted several staff from the Louis hotel where the family had stayed of negligent manslaughter. Thomas Cook was cleared of any blame and perhaps understandably refused to issue an apology.