MADAME GUILLOTINE: Never assume anything
Avril Millar explains why making decisions without knowing the full story can spell disaster - or awkward social interactions, at least.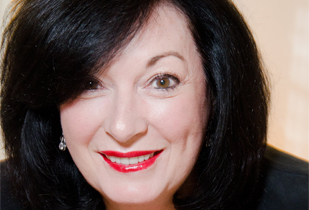 So, there I was on Saturday, in Tesco, still in gym kit five hours after I had cycled back from said gym. I had a weekend of chores to do and frankly couldn't be bothered to change - but the chance to get to Tesco for a big shop in a friend's car - without a bike, basket in front, panniers behind and courier bag strapped to me - was irresistible.
I don't have a car any more as I live in West Kensington and am so near everything it makes no sense. That, plus I used to really resent looking out of the window at my car costing me money just sitting there. If I'm going to waste money I can think of several more fun ways of doing it. But if I need big heavy things, my centre of gravity shifts inexorably upwards and makes a return trip a ride of death with the merest hint of a pothole likely to careen me into the path of passing lorries.
Now happily trawling the aisles (it's amazing how a big supermarket trip can seem like a day out in my position), my phone was chirping off its metaphorical hook. Texts were coming in a rate of knots from all sorts of people, some known and dear, some just known, and some probably known (well, they had my personal number but that's not rocket science as it's on my website) but not stored and therefore nameless.