Made in Chelsea star launches fashion range
And no, it's not the daughter of retail mogul Philip Green, Chloe. It is her erstwhile arch enemy, now best buddy, Gabriella Ellis. The Made In Chelsea star's fashion range is slated to debut in February.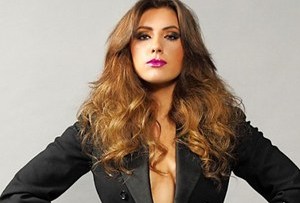 Details are scant at the moment but we do know that Ellis is partnership with Fashion Capital and House of Hannigan to launch an eponymous fashion range. This young lady is quite the entrepreneur. Bouncing from a burgeoning pop career into the throes of fashion design, she's smart enough to try and cash in on her fame while she can.
She's not the only star to make the transition from reality telly to the rag trade. The Only Way Is Essex celebrity (we use the word loosely) Lauren Goodger, who founded tanning range Lauren's Way earlier this year, is also teaming up with Fashion Capital on a new clothing line. She showed off her first 30 pieces at a sample sale in Marylebone last night.
Speaking at the launch, the TOWIE star said: 'This is just the beginning; I plan to also launch my catwalk collection this year. What more does a girl need to razzle and shine? Lauren's Way tan, extensions and now clothes! So exciting and so glam!'