Made in Chelsea's Richard Dinan: The Phantom Card, Senturion & Ion Core
The Made in Chelsea star, serial entrepreneur and inventor talks super yachts, nuclear fusion and being a terrible model.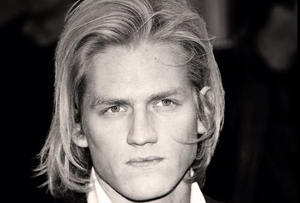 1. IF YOU HAD DONE SOMETHING ELSE WHAT WOULD IT HAVE BEEN?
A lot of people thought Made In Chelsea would be a huge career opportunity, but I haven't really put a lot of effort into it. They're not particularly looking for someone who wants to talk about their inventions and build things - they much prefer someone who wants to go on a date with Binky. That is a career path that, if all my businesses went very wrong, one day I might look back and think, 'I should've put more work into that.' But it is a career for some of them, and one that doesn't come to everybody.
2. WHAT ELSE WOULD YOU NAME YOUR BUSINESS?
We have this machine we called Zinter. It's a printer, but obviously it's a 3D printer. And someone came up with the name, and I hated it – it sounds like someone just changed a letter, completely unimaginative. But then someone came up with the idea of saying it's a printer with a z-axis. So it's probably the most aptly-named thing that was ever named. But before that we wanted to call it something like the Acubot or the Dream Drone. Luckily we came up with Zinter.
3. IF YOU COULD BE BASED IN ANOTHER CITY WHERE WOULD IT BE?
LA would be quite a useful place to be doing what I'm doing, and I would be very interested in expanding our companies into America. I do plan on going to LA to try and push our businesses out there.