Mail on Sunday declares war on online start-up
When tabloid journalists need to fill a front page, the facts can take a back seat. MT talks to Yipiii founder Christoph Klingler about the article that nearly scuppered his business.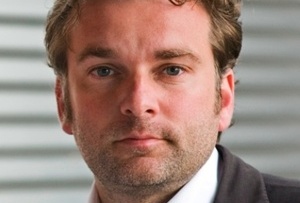 On 10 June, the Mail on Sunday published a front-page story about a recently launched online venture with a brand new business model, dubbed 'winmarket'. Yipiii, it alleged, was an online gambling site, 'unregulated by British watchdogs', that encouraged the poor to fritter away their meagre earnings on a roulette wheel. 'Shoppers lose £15 on every £100 they gamble (but we only won a fish bowl),' it read.

MT's interest was piqued. We wanted to meet this infamous entrepreneur and find out the truth behind the headlines.
Christoph Klingler, a polite, soft-spoken Austrian, is not exactly what you'd expect from public enemy #1. Once a managing director at a global advertising agency, he admits that he was once one of the best-paid executives at his level in the industry. But, four years ago, he decided to quit to set up a new business. He swapped his comfortable lifestyle and top-of-the-range Audi for a hard sofa bed and an Oyster card, invested 'many millions' of his own money, and set about trying to launch a money-making business where the consumer can't lose.
So, who's telling the truth? Well, it turns out that things that sound too good to be true occasionally aren't. Yipiii is essentially an affiliate website, ie, retailers pay Yipiii for every sale generated by the site.
The commission varies, of course: more for big ticket items, less for loo roll. What's different about Yipiii is that it effectively shares its commission with consumers by granting them the chance to win the item.

So, imagine you want to buy an iPad. You can browse all the iPad deals out there, and find the cheapest price offered by retailers. But rather than hit 'Buy', you can then spin the 'Wheel of Winning' to try and get the iPad for free. There are a restricted number of spins, depending on the price of the product. But, unlike Madbids and its ilk, if you don't win, the money you've 'gambled' turns into a discount on the product. And you don't even have to buy the iPad after all. You can spend it on toothpaste, or oranges, if you like. Oh, and you can also win free 'plays', so you can end up with more money in the kitty than you put in – but never less.

The new site went live on 22 April. It attracted a host of positive coverage from a variety of newspapers and magazines – Thisismoney.co.uk, part of Associated Newspapers (the owner of the Mail on Sunday), gave the site a rave review on 29 May.

Then, disaster struck.

Klingler received a call on 9 June, while out with his family in Vienna. 'My mobile rang and it was a journalist from the Mail on Sunday demanding to know how many millions I made every week. I said: 'I don't think you've done your research very well. We only started seven weeks ago. Our total income so far has been maybe £3,000.'

The journalist hung up. The following day, the Mail on Sunday, followed swiftly by MailOnline (the world's biggest newspaper website with 45.35 million unique users) ran a story entitled: 'Top stores condemned for letting you gamble on shopping: Cable slams casino tactics after shops offer 'disturbing' £1 bets to win purchases instead of paying'. The 1,500-word article condemned Yipiii's partner retailers for taking part in the scheme. And the journalists even managed to get a quote from Vince Cable, the business secretary, the politician whose job it is to foster enterprise in the UK.

'It was like an atomic cloud,' says Klingler. 'We were really happy with the press coverage so far. Journalists seemed to like the concept, they got it, they called us "revolutionary", "innovative", and then there was this… setback.'

Setback is an understatement. Yipiii lost 30 brand partners almost overnight – a third of its retailer portfolio. Klingler explains: 'We can only guess, of course, but the journalists must have called up the CEOs of a number of companies and said something along the lines of, "This is the Mail on Sunday, we just lost hundreds of pounds on a greedy, evil system. You are partnering with an evil gambling site." Most of these directors didn't even know what Yipiii was – we had been dealing with the marketing and affiliate managers – but of course they stopped working with us. I would have reacted the same way.'

In fairness to the CEOs, the Yipiii system is hugely complicated – Yipiii runs a complex algorithm that allows it to work out its commission for each product in order to work out odds, number of spins of the wheel, and ensure it doesn't give away more prizes than the commission it is making. Nevertheless, the consumer genuinely has nothing to lose.

Despite this important fact, Yipiii does have a gambling licence. Turns out, anything that involves an element of chance, and money, requires a gambling licence. A licence was acquired in Malta, which is the most progressive jurisdiction for the gaming industry (Betfair, William Hill etc all have licences from there). But when the Mail on Sunday dispatched a reporter and photographer to spy on Yipiii's registered address in Malta, there were no black-suited men ironing fifty-pound notes in the back room. It was a Friday afternoon. The skeleton staff that do work there had gone home. 'The receptionist had never heard of Yipiii,' alleged the paper. 'Actually, we found out they'd asked the cleaning lady,' says Klingler wryly. 'The office doesn't have a receptionist.' Rookie mistake, hacks.

'Why did the Mail on Sunday declare war on a seven-week old start-up?' asks Klingler. 'It's not normal. It's like a bomber pilot, dropping an atomic bomb, and then realising it's not the enemy down there, but a person in a shed!'

'I am a man of integrity,' he continues. 'I want to have my customers for years. I don't want to exploit anybody or cheat anybody. It's hard to have a good idea, but it's very easy to say no. Come up with a new idea, a new system, and 99% of people will say, "I haven't seen that before, I don't like it, destroy him, hang him higher."'

And hang him higher they did. The journalists who reported winning nothing but a goldfish bowl on £162 worth of 'spins' in fact won nearly £600 worth of prizes, including an iPad and an iPod. Klingler knows this because the sophisticated and transparent back end required to get a gaming licence in the first place let his team track every play made by the journalists – who registered using their own names, incidentally.

But Klingler is remarkably pragmatic about the incident, now that a month has passed. 'I knew what I was risking by creating something new,' he says. 'No one forced me into it.' He takes a sip of his Old-Fashioned and looks at MT sadly. 'There's an old Chinese saying that goes, "If someone bends out of a window very far, you shouldn't be surprised when a pigeon shits on his head…"'

So, start-ups: beware the slow news week. And if the tabloids come after you, remember to duck...