Majestic Wine profits fizz on prosecco sales
Prosecco sales climb 39% as profits rise - will the wine seller be having an Italian Christmas?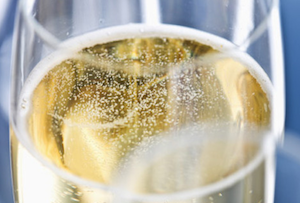 Majestic Wine might want to crack out a bottle of prosecco to celebrate its interim results – sales of the Italian bubbly are up 39%, pushing the wine seller's half year profit before tax up 4.2% from the same time last year to £9.5m. This may herald the return of the wine seller's annual fizz sales report - Majestic's yearly cheerleading session, celebrating our chugging champagne around the Christmas tree.

Sales were also up in the six months to the end of September, climbing 3.3% to £130.2m. Good news for the retailer, whose yearly sales had fallen 2.1% in April, after the Olympics had us cheering our athletes instead of quaffing vino.

Like-for-like UK store sales, excluding the impact of three new shops, were down 0.4%, with Majestic blaming last year's Jubilee bonanza and Easter's timing – that darn Christian calendar not following company reporting patterns.

It didn't stop the retailer nudging its dividend up 5% to 4.2p a share, though. Perhaps shareholders will be able to join Majestic's customers in appreciating the finer things in life – sales of wine costing £20 or more a bottle have soared 15.6% to £7.4m.

Online sales have also risen, up 8.3% compared to last year, although that was down to 10.3% of total sales from 11.1% in the 12 months to April. Business custom climbed 8.6% to £25.6m, making up 21.7% of UK sales.

Majestic's chief executive Steve Lewis said that the company is 'very well prepared' for Christmas, but will Brits be buying champagne to sip under the mistletoe, or is the festive season going to have a decidedly Italian flavour?