Majestic's cup runneth over with record profits
Majestic Wine must have made a substantial libation to Bacchus this year. The god of wine has granted them a 20% rise in first-half profits.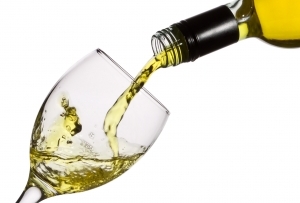 You know what they say about the British attitude to booze? It's recession-proof. Had a good day? Let's have a drink. A bad day? Let's have a drink. Got a pay rise? Time to celebrate! Lost your job? Let's commiserate – you guessed it – with a drink.
Perhaps this explains how Majestic Wines has defied market expectations to post a pretax profit of £8.8m in the 26 weeks to September 26, up from £7.3m last year.

This isn't just the result of price rises, either; sales at the wine retailer are also up 8.7% to £127.8m. The chain, which currently runs 174 stores across the UK, has picked up custom from failed competitors Oddbins and First Quench Retailing, bumping up its active customer base by 7.7%.
Majestic Wine has made some smart changes to the business model over the past year. It ditched the 12-bottle minimum in-store purchase limit in favour of six bottles and invested in more premium wines as its target market became more sophisticated. These upmarket bottles fleshed out margins while differentiating its operation from the 'budget booze' line monopolised by supermarkets. 'We are very well prepared for the important Christmas trading period,' says chief executive Steve Lewis.