Making your board greener
A leading conservationist reckons every company's board should contain an environmental expert...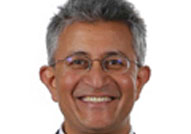 Valli Moosa, the president of the International Union for the Conservation of Nature, told the World Conservation Congress that industry and commerce does a 'considerable and…unacceptable' level of damage to the environment – and he believes it's about time they put their house in order. He's advocating that every private sector company should be compelled to appoint at least one non-exec director with experience of environmental issues, much like they have to find people with relevant finance or industry experience.
Moosa was keen to stress just how urgent the situation has become, arguing in his speech that the world needs to act fast – before climate change and degradation of ecosystems destroy huge swathes of the planet's animal and plant life. Clearly he'd seen the figures released today in his organisation's annual Red List, which revealed that around 38 per cent of the world's flora and fauna is now threatened with extinction, including 1,141 of the 5,487 mammal species. And as far as Moosa is concerned, it's the capitalist system's pursuit of financial gain at all costs that has got us into this position.
The former South African minister told the congress of government ministers, environmentalists and businesspeople that markets may have helped to grow the global economy, but at an excessive cost to the environment. 'While individuals may be moral, markets are not,' he said. He argues that on financial grounds (because saving energy saves money) and on moral grounds (to leave a better world for their children), it's time for industry bosses to adopt more sustainable practices. Employing a specialist non-exec would be the first step on this path.