Making a play for power
With the stakes for individuals and organisations rising ever higher, does anything matter more than the getting and keeping of power?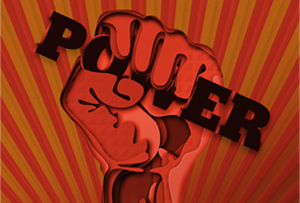 It's more than 30 years since Harvard professor Rosabeth Moss Kanter memorably described power as US management's 'last dirty secret', but the sentiment could hardly be more up to date - and not just in the US, but all over the world.
Harder to talk about than money and sex (its constant hangers-on), power is passed over in silence by a literature that desperately wants management to be a respectable science rather than a battleground for primitive urges. Yet for all the words devoted to 'official' topics such as strategy, leadership, shareholder value and customer focus, the truth is that the drive to win and keep power is the 'invisible hand' that yanks the strings which determine much of what happens in business. And, through business, increasingly in politics too, as the Murdoch and Berlusconi scandals in Europe and the struggle to regulate the global financial sector graphically illustrate.
Power is not to everyone's liking, but trying to understand business without it is like treating football or rugby as branches of physics. It's also a cop-out. With the stakes for both individuals and organisations at an all-time high, learning the rules of the power game and how to play it may just be the most important thing today's generation of managers can do.