Are you making the most of R&D tax credits?
It's not just corporations that do research that qualifies for tax credits. Even smaller businesses can cash in on the research they do. Here's how.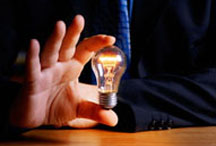 Does your business innovate? It's a generic question that a lot of businesses like to answer with a resounding 'yes'. However, the majority of companies are missing out on tax relief and they can claim for a huge range of improvements and inventions, which could add up to thousands of pounds. In fact, on average £40,000 can be claimed annually.
Research and development (R&D) tax relief is effectively a subsidy of 25p for every £1 spent on qualifying R&D expenditure for SMEs, but it is much less for companies with more than 500 employees. It can deliver a substantial reduction in corporation tax payments for these smaller companies or can give you a cash injection if you are a loss-making company.
Each year the R&D tax relief scheme provides tax incentives to encourage investment in innovation by UK companies. Unlike some other forms of tax relief, HMRC is keen that as many companies as possible apply for it. Both sides of the political divide believe that the more investment that is made in research and technology, the greater the benefits to both individual companies and the wider UK economy.