How to manage a social media crisis
You spot a derisory comment about your firm on Twitter. Do you post an angry rebuttal or ignore it? If you're thinking, 'I'm not sure', you need this six-point guide to managing a social media crisis from Olivier Njamfa, CEO of customer interaction firm Eptica.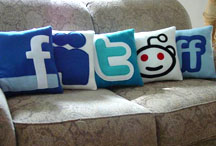 In crisis situations, social media is increasingly the front line for managing the customer relationship. News of customer service issues spreads quickly on Twitter and Facebook, making them visible to the entire world. If you do not communicate with disgruntled customers, you could find your company in very negative spotlight, drawing in people who may not even have been affected by the original problem.
Companies need to act fast and smart to minimise the risk of reputation damage and protect the company's brand.
Most companies already monitor social media to keep tabs on what people are saying about them. But how do you respond when things do go wrong? Here are six key tactics if you want to use social media to calm a crisis:
1) You have to be in it to win it