On Management: Ancient regime
The colossal amount of corporate activity hides the fact that current management principles have outlived their use.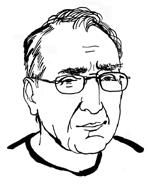 A martian looking at the business world from space would find it easy to believe that the most important element of management today is the deal. Driven by private equity, last year companies spent $3.8 trillion on mergers and acquisitions, an all-time record. This year the spending is on target to match or even beat that. If they aren't buying and selling, executives are farming out bits of their own: outsourcing deals, as major companies start offshoring business processes in earnest alongside routine IT and software applications development, are also at record levels. For these accomplishments, CEOs were paid more handsomely than ever before. In 2006, average CEO pay in the top 500 US firms was $14.8 million, 420 times that of the ordinary factory worker, compared with 42 times in 1980.
All this attests to a colossal amount of corporate activity. Yet there's a puzzle here. While evidence suggests that recent merger performance may not be quite as bad as in the past - perhaps in part because results are judged by effects on an unquenchably optimistic stockmarket - the weight of research still says that for most companies, acquiring others is a bad way to grow. Nor is outsourcing the no-brainer it is sometimes assumed to be. A UK consultancy recently reported that no less than 60% of large IT outsourcing deals it had investigated had gone wrong, either because the expected cost savings hadn't materialised or because the company found itself locked into an inflexible contract that did not allow for changed circumstances. In many cases, it would have been cheaper for the company to keep the operation in-house (but once departed the in-house expertise is almost impossible to recreate).
Finally, sky-high CEO pay is hard to justify on any score. There is no meaningful market in chief executives, there is no link between high pay and company performance, and plenty of reason to believe that it can dangerously reinforce the damaging effects of celebrity status on CEO behaviour. The recipients start to believe their own press, attribute success to their own brilliance and failure to the incompetence of others, and overestimate their ability to make good decisions.