Managers bemoan lack of skills as top gripe for 2011
A survey by the Chartered Management Institute says a lack of skills is the biggest threat to businesses next year. But it's not all bad news.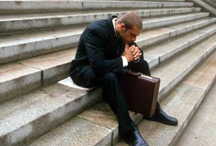 We've heard plenty of concerns from retailers about the challenges next year will bring – but now managers have had the chance to stick their oar in, too, thanks to a survey from the Chartered Management Institute. And the outlook isn't great: 43% of them say they're worried their organisation doesn't have the 'right people' to fulfil its targets in 2011 – and almost six in 10 of these reckon their main gripe is a lack of skills. And it's not just their staff they're talking about: CMI boss Ruth Spellman says that 'in many cases', managers themselves haven't had sufficient training. Which doesn't bode well, does it?
Of the aforementioned 43% who don't think they'll be able to meet their objectives next year, 45% blame it on poor morale, while 44% say there's a 'lack of leadership'. And there's another less-than-cheery statistic to come out of the survey (which questioned 809 managers): some sectors of the economy may be in recovery, but around half of all managers say they're still expecting to make redundancies. What's more, this rises to a depressing 86% in the public sector; in fact, 60% of public sector managers say they even feel insecure in their own jobs.
It's not as though this year has been a bed of roses, either: 44% of managers say they've had to talk to staff about redundancy and restructuring. Just under a third have had to berate employees for inappropriate behaviour (brought on by those redundancies, perchance?) and another third have had to make pay freezes. Yet a third say they haven't had enough training on how to make redundancies, while just over half say they'd have liked better training on keeping up employees' spirits during the bad times.