Manufacturers aren't confident about the year ahead
The incoming living wage is making a fifth of firms plan for job losses.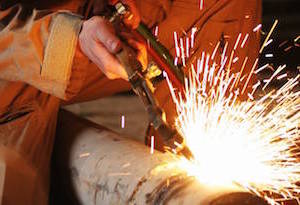 Many were glad to see the back of 2015 – not least the manufacturing sector which said in December it expected manufacturing output for the year to fall 0.1%. The outlook for 2016 doesn't look much better as the annual EEF/Aldermore survey suggests many firms are bracing themselves for a tough year ahead.
Many cited ongoing global economic volatility as a significant concern – 40% feel the economy will continue to deterioriate this year - while almost twice as many manufacturers said their business faces more risks than opportunities in the year ahead (44% to 23%).
It's evident many are thinking of more difficult decisions as rising business costs, particularly regarding employment, are causing many to view the year ahead with trepidation rather than anticipation. The apprenticeship levy, auto-enrolment into pensions schemes and of course the government's much discussed national living wage are all concerns potentially weighing heavily on the minds of manufacturers.