Manufacturing wavers as business lending shrinks
Woes across the channel continue to batter British manufacturers according to the latest PMI figures.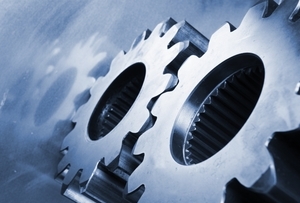 Despite encouraging signs about the UK economy popping up here and there, manufacturing output fell from 49.6 in August to 48.4 in September according to the latest Purchasing Managers' Index (PMI) figures from Markit. Anything below 50 is considered to be a negative outlook, and the figure for September is worse than expected. The report said that job losses 'continue to mount' during the third successive month of contraction in the manufacturing sector. Oh dear.
The main cause that the report found was demand from the European Union and also Asia continuing to fall, and firms are now cutting jobs at the fastest rate in five months. These depressing metrics come even though September was actually the second consecutive month that the inflow of new orders increased. The change was only marginal but let's hope it indicates a market that could be sputtering back to life.
Just by coincidence, and obviously not helping the situation, today it was also revealed that bank lending to businesses shrank by £1.2bn in August. Bank of England data showed that loans to private companies have contracted 3.4% in the last three months compared with the same period the previous year. The news is a blow for proponents of the Funding for Lending Scheme, which was supposed to free up bank cash for both businesses and homeowners with mortgages.