Mark Carney finally takes the BoE hot seat
The much-vaunted introduction of Canadian Mark Carney to the machinery of the British financial system comes to a head today, as the first foreign Bank of England governor kicks off his first day.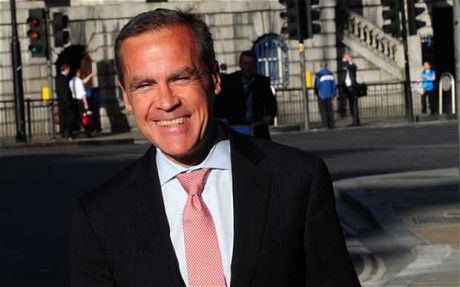 He may be notoriously unflashy, but perhaps few expected him to apply it to his journey to work – the newly appointed governor of the Bank of England took the tube to work this morning, with all the other sweaty commuters. Something tells us Mark Carney is going to bring something different to Threadneedle Street.
But the question on everyone's lips is whether he can 'fix' the economy during his five-year term. His principal challenges will be the same as his predecessors: interest rates, inflation and growth. Bear in mind that the low interest rates have essentially amounted to a windfall for banks (whose own rates are higher than the BoE's, so they can pocket the difference), and Carney will need to tread carefully with them, too.
How he strikes the balance between these three key metrics will be criucial. Will he officially abandon the 2% inflation target, or simply continue to turn a blind eye to it?