Mark Carney supports UK staying in EU - but calls for 'safeguards'
The Bank of England governor's intervention will be music to David Cameron's ears.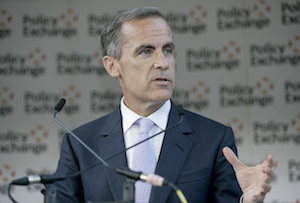 Bank of England governor Mark Carney has praised the benefits of the EU for the UK, while warning that non-Euro states need more safeguards. In other words music to David Cameron's ears, as he renegotiates Britain's membership ahead of the as yet unscheduled in-out referendum.
Carney said the UK was in some ways 'the leading beneficiary of the famous 'Four Freedoms'' of movement, capital, goods and services across borders.
'Broadly speaking, the evidence suggests that UK has successfully harnessed the benefits of openness afforded by its EU membership while avoiding some the drawbacks of reduced flexibility from which some continental European economies suffer,' he said, in a speech at Oxford University on Wednesday.