Markets everywhere take a hit as Cyprus bailout bashes savers
Eurozone leaders have finally agreed a €10bn bailout for Cyprus banks, but the deal will hit savers where it hurts for the first time since Europe's banking crises began.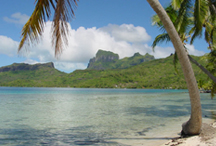 Just as there was a sense that things were beginning to settle down in the eurozone (at least, no major blows for a couple months), Cyprus became the fifth nation to come cap in hand to the eurozone for some bailout money, secured over the weekend. Except, this time, the deal is harsher than ever.
In the other bailouts, for Ireland, Greece, Portugal and Spain, savers in the countries' retail banks have been protected – bondholders and the banks themselves have been required to take the hit on bad debts in return for bailout money. But with Cyprus, where the banking system had ballooned to eight times the size of the real economy. The plan is that everyone who holds deposits in a Cypriot bank will face a one-off levy of up to 10% of their balance.
But this is yet to be approved by the Cyrpriot parliament (which votes on the issue on Tuesday), and there is already talk of the terms being watered down. It is possible that it will be reduced to a 3% levy, and that it will only apply to accounts which contain more than €100,000 as a way of protecting 'ordinary' savers.