My married boss just snogged me at the Christmas party
I don't want it to happen again so how can I avoid awkward scenes at work?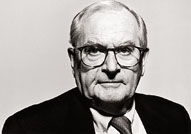 Q. I shared a cab home with my boss after the office Christmas party and our goodbye peck on the cheek turned into a full-blown drunken snog. I'm painfully embarrassed about the whole thing and I'm sure he is too (particularly as he's married). How should I act when I return to work after the Christmas break. Can I just pretend the whole thing never happened?
Jeremy says: You're probably right in thinking that he's as embarrassed as you are but there are two possibilities that you should take into account. First, married man though he is, that full-blown snog might just have given him a taste for adventure and he'll be half hoping to take it a bit further. Or, alternatively, he might be vain enough to think that you really fancy him and that you'll be the one hoping to take it a bit further, which might freak him out. Either way, with minimum explanation, you need to take the initiative by making it absolutely clear that, as far as you're concerned, it's a dead issue.
So I suggest that, on your first day back and as soon as possible, you look him in the eye and say: 'I'm afraid that party was just too good. I don't remember a thing about it,' and then change the subject immediately to some routine matter of business. That may disappoint him or it may reassure him, but, whichever it is, he'll know exactly what you're saying and the matter should be closed for good.