Martha Lane Fox: 'When I joined the M&S board I was still pretty broken'
YOU LIVE AND LEARN: The dotcom pioneer on the future of the internet, the perils of Brexit and recovering from her car accident.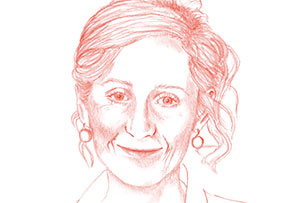 There was an overwhelming excitement about the internet during the dotcom bubble. Every business was being valued like it was going to be that one in 100 success story. Now everyone's excited about Bitcoin or wearable tech or the Internet of Things. That's good in some ways, but you have to remember not every business will make it.
The hardest thing when the bubble burst was keeping people in the company from being dispirited. Lastminute.com was still a robust business. In 2004, I was involved in a serious car accident, so I was in hospital completely high on morphine when my co-founder Brent Hoberman sold the business the next year. He did an amazing job but I felt quite dislocated.
When I joined the M&S board three years after my accident, I was still pretty broken. It's OK not to feel confident all the time. If I'm feeling a bit anxious or in pain, I just flip a switch in my brain. I start acting, and sometimes it works, but it takes an effort.