Martin Shkreli: how one man can spoil the reputation of an entire industry
The former pharma CEO's attitude towards public relations needs to be seen to be believed.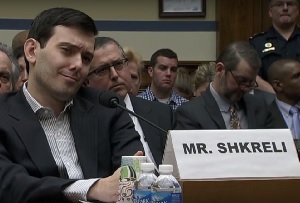 Big pharma gets a lot of stick. Regardless of cold commercial reality, it's hard to look a cancer sufferer in the face and explain why you need to charge £200 for a pill that costs 20p to manufacture. Yet the industry spends a lot of time and money on its image, trying to convince people to focus on the good it does rather than the profits it makes.
Then along comes Martin Shkreli. It was like manna from heaven to the industry's critics: a drug company boss (and ex-hedge fund manager – could it be more perfect?) who had no qualms justifying a 5,500% price hike for a medicine used on AIDS and cancer patients because 'well, we need to make a profit'. His baffled, smirking defence of naked capitalism has tainted the whole industry by association.
Big pharma was no doubt relieved when Shkreli resigned from his company Turing, after being arrested over charges of fraud at two previous companies. But Shkreli just hasn't gone away. His bizarre antics on social media, which have included a Twitter spat with singer Ellie Goulding and a rap 'diss' video against a member of the Wu Tang Clan (take a look at the bottom of the article), have kept him very much in the news.