Published: 01 Nov 2016
Last Updated: 01 Nov 2016
Believe it or not, WPP's Sir Martin Sorrell wasn't always a FTSE 100 CEO. There was a time in his youth when he flirted with the journalistic craft. Fresh from university, he wrote a feature for Management Today in December 1966, for the princely sum of £100.
Below is an extract from his article, 'Finding tomorrow's managers', about the state of the graduate milkround in the 60s. Back then, business was struggling to find competent students, and for their part the students didn't want to waste their time in industry.
Fast forward 50 years and things may not be much improved, as revealed in our November feature on the rise of apprenticeships.
---
Today finding tomorrow's managers has become more difficult than training them. Recruitment itself is a thriving business. Registers, advisory councils, consultant psychologists, advertising agencies and even university newspapers all live off the demand side of the market for managerial talent.
With the slow spread of university education, the undergraduate has replaced the school leaver as the chief target of recruitment efforts. A degree is now a passport to a bewildering range of opportunities in industry and commerce. Able young men (women are welcomed but not encouraged) can pick and choose.
This explosion of activity has not been accompanied by a corresponding infusion of talent. Frustrated in finding enough suitable recruits, firms have reviewed their expenditure and approaches. The informative book is replacing the glossy pamphlet; interview 'circuses' cover most universities; and senior management sits on selection boards.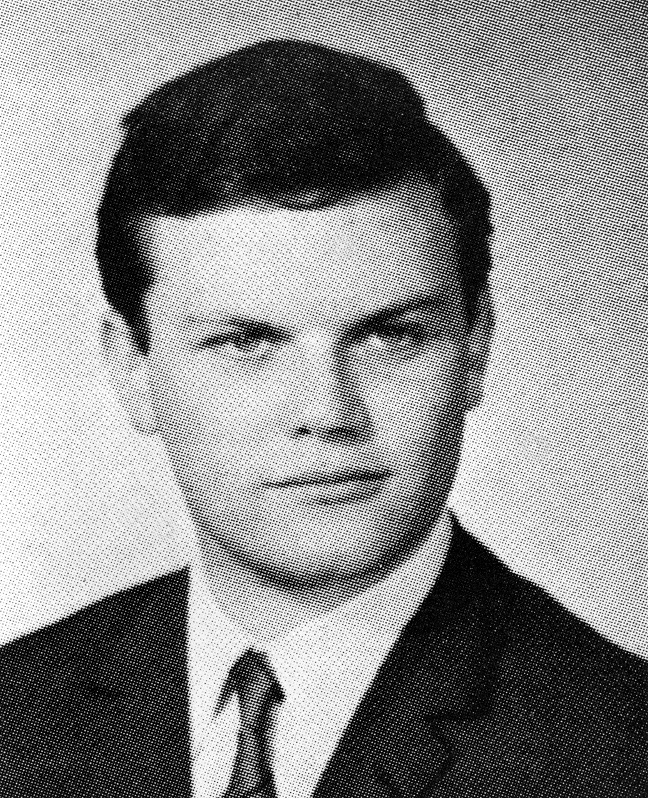 Finding the embryonic managing director is both involved and expensive. Leading firms have recently been willing to pay £187 per participant for a one-week undergraduate course. Costs can exceed 10% of the graduate's starting salary.
But the basic fact remains that only a minority of first degree graduates (20% on the latest figures)
started their first jobs in industry and commerce. Significantly, the percentage fell from 23.8% in 1962 to 21.9% in 196, while interest in graduate recruitment was rising to its peak.
A disciplinary breakdown of these figures illustrates the problem more clearly. While one in three scientists enters industry and commerce, only one in eight arts and social studies graduates joins them. In 1967 and 1968 a further 3,300 arts graduates will come onto the market at a time when companies may be under pressure to cut back staff expenditure. Business here, unlike America, is not degree-orientated. Even in France and Belgium, half and a third of managers respectively have a degree qualification. This is not solely a reflection of the fact that only 12.5% of the population go to universities. Many who do can find little right with British industry. Firms have made a lot of noise to attract the undergraduate's attention; yet students still fight shy of business.
Among those who do apply for industrial jobs, many are simply unsuitable. Time and time again personnel departments complain of the poor quality of applicants. Most large firms do not have graduate intake quotas. Personnel managers aim at a minimum figure set by the company's manpower forecast. 'We will take as many as we find good enough,' says one recruitment officer. 'There is just a shortage of good men.' Usually less than a tenth of those interviewed come up to standard. Esso Petroleum on one occasion filled only one vacancy from 400 applications. The standards set have to be high because the successful candidates are expected to reach senior management level. Sometimes standards rival those of the Administrative Class of the Civil Service, partly because selection procedures are similar.
Candidates are rejected mainly on the basis of what the Heyworth Committee on University Appointments Boards termed 'optional extras... matters of personality and aptitude for general management'. Complaints about candidates from personnel managers are bitter. Many candidates are complacent and ill-informed, not bothering to read the company's hand-out. Few have made a short list of the functions they are interested in, thus confirming the NEDC's Report on Management Recruitment and Development. This found that graduates lacked drive, ambition, enthusiasm, personality, and the polish required for general management. One recruitment officer, a Cambridge man, said he had no time for the 'arrogant or the empire builders; some graduates seem to think they are heaven born.'
A training officer desperately urged a bout of unemployment to cure some of the deficiencies of the young. Some companies who recruit sales representatives place a premium on physical acceptability, and automatically refuse the long-haired professional student. Many find that undergraduates appear to dislike the routine and menial jobs that are the basis of experience in most training programmes. One personnel man related that on a visit to America he found graduates working on the production line (as an article in October's Management Today pointed out); but graduates here are 'unwilling to get their hands dirty'.
The academic standards demanded are not so high. Esso does make some offers which are conditional on the class of degree in Finals; Shell requires 'the mental ability... to possess at least a Second Class honours degree'; Metal Box has tried, but not successfully, to recruit only First Class brains. It is not students' degrees, but what they are taught that produces the criticism, especially of engineering courses. With engineers there is a vast quantitative problem as well. Esso estimates that it could employ half the engineers turned out of the universities and remaining in this country. Yet, despite the demand, unfilled vacancies exist in engineering facilities.
All commercial engineering suffers from bad image trouble in the universities. Until this boiler-suit, Black Country condition is cured, the quantity problem with continue. With scientists in general, industry would like the universities to place emphasis on 'applied' rather than pure work. Beyond technologists, more 'numerate' arts men, able to understand and handle figures, are needed. Selection for university is not at all concerned with ability to grasp form and figures. Schools also play little part in developing this aptitude among arts students. But industry's basic criticism of hte undergraduate, common to all disciplines, is specialization. The physicists are physicists; the historians are historians; the modern linguists know their languages, and so on. But a combination of disciplines or a discipline with general interest, especially in business affairs, is rare.
Industry may sometimes be asking a bit too much. 'Skill in human relations – in persuading and influencing other people, and in making an accurate judgment of their character and temperament' (the Heyworth Committee) is hardly likely to be developed in varsity communities where most social backgrounds are middle-class. But the unsuitability of graduates is at most only half the story. For every graduate with sufficient ability, at least one other proved unsuitable, and another three, for one reason or another, did not apply. Many undergraduates reject the idea of a career in industry out of hand without even considering it. On one side this is due to the positive attractions of public service or teaching, especially as the facilities and opportunities in higher education expand. Just under half of first degree graduates go on to research, further academic study, or some form of teacher or other training. Only a third of higher degree graduates, some 500 in number, apply for industrial employment at the second opportunity.
On the other side, industry has a poor image amongst undergraduates. This suspicious attitude to business, and to prospects of a satisfactory career in management (a suspicion sometimes regrettably valid), has been recently and interestingly reflected in America. There the stereotyped image of business is blamed. In 1965, only 51% of 1,091 graduates at Harvard plumped for the business life. 'Business isn't where the action is,' commented one co-ed to Fortune. The reason for the exodus from business to public services? – 'Jack Kennedy turned us on.' It is (or was before the Vietnam draft) thought that you can serve your country more by joining the Peace Corps than General Motors.
In Britain the reflex action of most First Class and Upper Second scholars is to apply for a research grant. The lower a man's academic standing, the more likely he is to choose business. Top students do not visit the Appointments Boards. They may include the ambitionless ones who are anathema to most personnel men. But there are also men and women of outstanding intellectual ability, with the character to be a success in industry, who neither reach it nor want to. Business is not getting to, or getting, the best brains.
Main image credit: World Economic Forum/Wikipedia
Insert courtesy of Sir Martin Sorrell