Massive death surge boosts Dignity's profits
The funeral provider is far from dead and buried after revealing a 14% increase in annual revenues.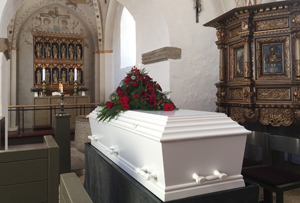 Funeral service provider Dignity's profits were up by nearly a quarter last year, but there's a rather sombre reason behind its success. While chief exec Mike McCollum would probably point to acquisitions, the fact that deaths were 7% higher than in 2014 (a rate of change not seen for over 60 years) helped too.
Dignity said that resulted in funeral and cremation volumes being 'much higher than originally expected'. Underlying pre tax profits increased by 23% to £72.2m on sales that rose 14% to £305.3m.