Maternity discrimination is UK plc's dirty little secret
Despite legislation aiming to protect the rights of new mothers, the statistics tell a different story - and it's a grim one.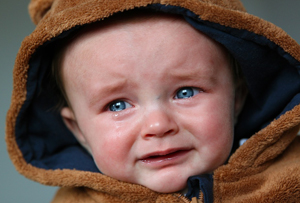 It can happen slowly at first. You might put it down to paranoia but then suddenly realise your hours have been cut and you're being given far more menial tasks at work than before. What's changed? Surely it's not that you've just come back from maternity leave or announced to your boss that you're pregnant? That is against the law after all.
It is, and yet that's the reality for many women these days – 54,000 new mothers lose their jobs every year according to an Equality and Human Rights Commission (EHRC) report from last year. And despite perceived improvement in awareness, many British firms don't seem to be changing their attitudes or their approaches. Citizens Advice has now warned of a growing problem of expectant and new mothers facing discrimination. The charity said there's been a 25% increase in people seeking workplace guidance on pregnancy and maternity issues in the past year – with more than 22,000 visits to its web advice page on the topic. Evidence included women having their working hours cut, being put on zero-hours contracts, being pressured to return to work early from maternity leave and, in some cases, forced out of their jobs.
It can be too easy to become desensitised to research like this, or dismissive. But when you look past the stats and consider the people behind the numbers, the story is a bleak one. Recently MT met the founders of Digital Mums, a firm which aims to get women back into flexible work after pregnancy by training them as social media managers. The founders themselves admitted they weren't aware of the scale of the problem until they began to hear individuals' stories, which began to pile up. A pilot programme they ran highlighted just how big a career issue pregnancy can be for women in the workplace. Four out of the eight mothers involved in the scheme had been made redundant while on maternity leave.