Matthew Taylor picks his top reads of 2014
Matthew Taylor, the chief executive of the Royal Society of Arts, on his favourite books of the year.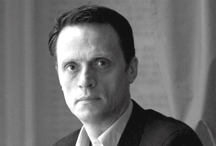 Capital in the Twenty-First Century
Thomas Piketty
It's predictable but first choice must be the most influential and controversial book of the past 12 months, Thomas Piketty's monumental Capital in the Twenty-First Century. It's actually quite readable but if you don't fancy 600 pages, the thesis is this: the natural tendency under capitalism is for the income of those who have capital to rise inexorably faster than those who don't.
---
Reinventing Organizations
Frederic Laloux
From a Frenchman to a Belgian, Frederic Laloux's Reinventing Organisations is the book that has most influenced me as a CEO this year. It is based on a study of 12 firms of all sizes and kinds that chose to perform without almost any of the hierarchical or control mechanisms that other organisations take for granted. As you read it, one voice in your head says 'this is crazy', while another one says 'isn't this how we should all aim to be?'
---
All That Is
James Salter
All That Is by James Salter was published in 2013 but, as the author is 89 and this is his first novel for 35 years, who's counting the months? The story of literary editor Philip Bowman's four decades and many relationships is fast-moving and dramatic but also poignant and sometimes poetic in its intensity. Some will find it too male, middle-aged and American but, for me, it was that rare thing - a work of great literature that you can't put down.