Matthew Taylor's top books of the year
The RSA's Matthew Taylor cherry-picks four must-reads of 2012.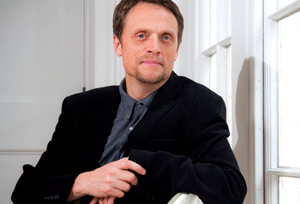 1) The Righteous Mind: Why good people are divided by politics and religion, by Jonathan Haidt
American academic and writer Jonathan Haidt changed my life. His book The Happiness Hypothesis not only made me think afresh about how to be contented but was also one reason I was so keen for the RSA to develop its work on understanding the foundations of human behaviour. So I was very much looking forward to his new book, The Righteous Mind. I wasn't disappointed.
In essence, the book makes two big arguments in ways that combine pacey writing, humour, scholarship and masses of evidence. First, Haidt demonstrates the truth of science-fiction writer Robert Heinlein's one liner 'man is not a rational animal, he is a rationalising animal'. Rather than reason driving our day-to-day reactions to moral dilemmas, it is more often a case of reason searching around for ways to justify our instinctive responses.
Second, the book explores the difference between political views of morality, concluding that the conservative right engages a wider range of our core 'moral taste receptors' than the liberal left. If progressives want to sway people who come from a different moral starting point, they will have to respect and engage with deep-seated instincts for loyalty, authority and the sacred.